Did you know you can make a funfetti cake from scratch? It's true! Just add sprinkles to your cake mix and there you have it. Be sure to check out the above link to see step by step instructions.
This week, we used the above technique and made funfetti Valentine cupcakes.
You can make them, too, in a few easy steps!
Funfetti Valentine Cupcakes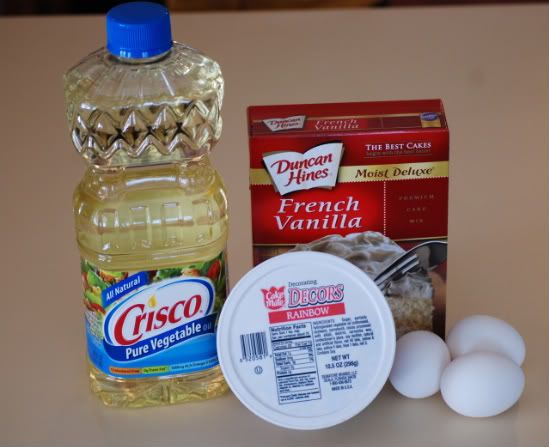 1 box white cake mix
vegetable oil
eggs
sprinkles (The oblong kind work best.See what NOT to do here.)
1. Follow the instructions on the box for making cupcakes.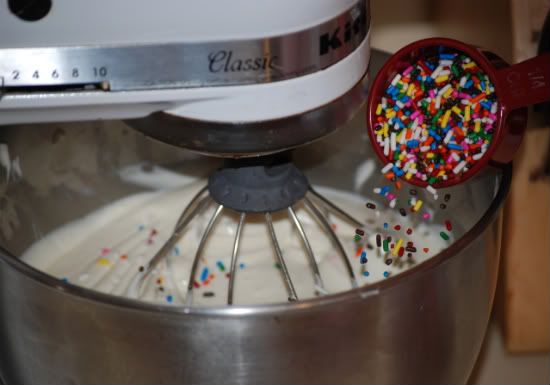 2. Just before pouring the batter into the cupcake liners, add 1/4 cup of sprinkles and mix gently.
3. Pour batter into muffin tins lined with cupcake papers.
4. Bake according to directions.
5. Enjoy!