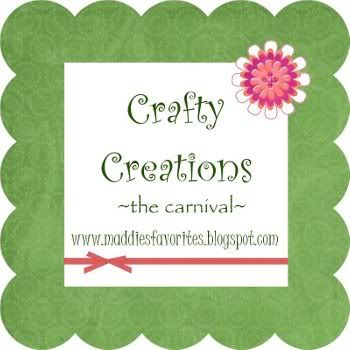 My sweet, super smart, indispensable daughter has created a carnival over at her blog.  The idea is to show off a crafty creation you have found that another blogger has posted.
I happen to know a 14 year old girl who has made some darling clay animals that she would like to sell so she can donate the money to the folks in Haiti.
Here is just one of the charmers:
Head on over to the Etsy shop to see the others and go ahead and buy one if you would like to make that girl jump up and down with glee.
And don't forget to click on the cute green Crafty Creations button at the top to link up to some crafty items yourself.